The automotive industry is experiencing a digital renaissance, investing more in digital transformation than any other sector. ABI Research forecasts that automotive' s investment in connected technologies will grow to over $238 billion in 2030, up from $100 billion in 2022.
As automakers outfit vehicles with more connectivity and digitalization, there's a growing need among their customers for seamless and secure access to vehicles and services. Digital keys are helping to serve this need, but without a universal standard, won't always deliver the same caliber of user experience and security. With this in mind, the Car Connectivity Consortium (CCC) is taking a leading role in developing a universal digital key, the CCC Digital Key, that can be easily integrated into various devices, systems, and services due to its interoperability.
Interoperability's Legacy of Success
Interoperability is a critical benefit of developing widely used technology standards. Much like other wireless technologies that have become part of everyday life, the CCC Digital Key ensures interoperability by promoting seamless connectivity and integration across various smart devices and vehicles. In other words, a smartphone user could switch to a different brand, or a driver could switch to a different carmaker and a CCC Digital Key would still operate to the same standards.
Such specifications advance the digitization of automobiles because they enable streamlined integration, widespread adoption, and continuous innovation in automotive connectivity and user experiences.
Led by a membership of leaders in automotive, motorcycle, machinery, smart device and phone, and wireless industries, CCC Digital Key is a global standard that maintains brand identity while providing users with a uniform experience of security, privacy, and interoperability.
How Greater Interoperability Drives Greater Good
By improving interoperability in the digital key space, the CCC Digital Key adds value to consumers while providing cost reductions and a platform for innovation in the long run to vehicle manufacturers and their ecosystem partners. These are a few of the reasons why CCC's Digital Key accomplishes this.
Widespread Adoption: Interoperable technologies can spread more quickly and easily because they leverage economies of scale in both development and production resources. Meeting and exceeding the capabilities of proprietary systems, they provide a growth path to implementors while also allowing freedom to innovate and maintain brand awareness. The entire ecosystem of stakeholders benefits, including the end consumer.
Enhanced User Experience: Car owners are often creatures of habit, and to introduce a new way of interacting with their vehicles, the experience needs to be valuable and simple. The CCC Digital Key accomplishes this by providing a convenient solution that eliminates the need for physical keys or multiple access methods while at the same time is interoperable across vehicle and phone brands.
Future-Proofing: The automotive industry is undergoing significant change with the adoption of new technologies and connected services. An interoperable digital key like the CCC's solution ensures compatibility with future innovations, making it a more sustainable and long-lasting investment.
Increased Security: Security is a major concern for all technologies, but this is especially pertinent when it comes to the automotive industry and vehicle access. Interoperability can utilize standardized security protocols that can be implemented and tested across various platforms and in a wide variety of environments, minimizing the risk of unauthorized access and ensuring the CCC Digital Key remains a trusted and reliable solution.
Cost-Effective: An interoperable, universal digital key standard builds economies of scale across the entire digital key ecosystem by eliminating the need for multiple proprietary systems. This contributes to significant cost savings for these stakeholders and consumers.
Help Define the Future of Vehicle Access
The CCC recognizes interoperability's vital role in achieving a universal digital key standard and remains committed to ushering in a new era of convenience, efficiency, and security for the automotive industry.
If you are interested in learning more about becoming a member to collaborate with the CCC in building the standardization for this technology, please visit our member page here or contact us directly at admin@carconnectivity.org.
Blog Authored by Daniel Knobloch, Vice President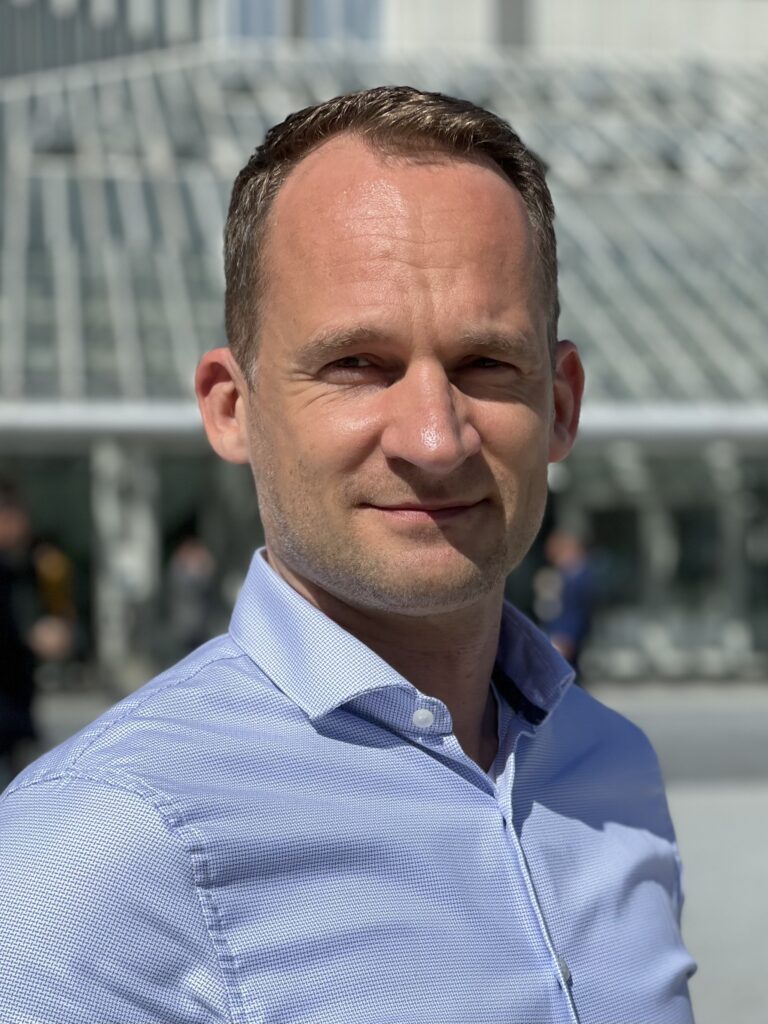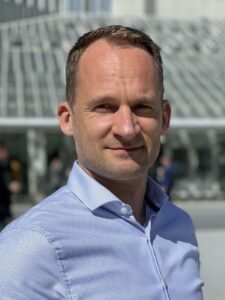 Daniel Knobloch is the vice president of the Car Connectivity Consortium (CCC) and the lead engineer for wireless ecosystems at BMW of North America. Daniel also serves on the CCC Board of Directors. Daniel has served various roles during his five years at the CCC including being chair of both the ecosystem and technical working groups, two vital components to the advancement of the consortium. In his previous role as president of the CCC, Daniel led the global vision of the CCC Digital Key and gathered industry experts to support the ecosystem of our member companies including major brands in vehicle and device industries..